Puff, Puff, Pride: Legal Cannabis and its LGBTQ+ Origins
BY: THE PARENT COMPANY STAFF
Whether you know it or not, the history of LGBTQ+ activism and cannabis are deeply intertwined. As attitudes have evolved, so has its growing visibility and acceptance. Pride Month originated with the Stonewall riots in New York in 1969 and is now a global, annual celebration, yet even today, 53 years later, it faces backlash–headlines about Target's Pride products, the Bud Light fiasco, not to mention anti-LGBTQ legislation climbing to an astonishing high. This one-step-forward-two-steps-back dance is familiar to the cannabis industry, but it owes the blueprints of its activism, and its success, directly to the LGBTQ community. 
Cannabis legislation itself was led by gay activist Dennis Peron, who moved to San Francisco's Castro district from New York, supported Harvey Milk, and eventually won an elected seat on the San Francisco Board of Supervisors in 1977. He witnessed the medicinal benefits of cannabis in AIDS patients and organized ways to make it more accessible to the public. In 1996, after years of pushback, violence, and raids, Peron co-authored California Proposition 215 which legalized the medicinal use of cannabis (but not before being arrested and raided yet again, first). His vocal support for decriminalization changed the nation's perspective on cannabis and the industry continues his legacy to this day.
LGBTQ+ activism has forever influenced cannabis legalization efforts by building coalitions, highlighting historical connections, addressing disproportionate impacts, promoting intersectionality, engaging in grassroots advocacy, and shaping the emerging cannabis industry. By leveraging their platforms and experiences, LGBTQ+ activists and queer-owned brands have played a crucial role in advancing the cause of cannabis reform and advocating for a more just and inclusive approach to drug policy.
If you're lucky enough to live in a US state with legal cannabis, thanks to activists like Peron, you may also have the privilege to partake in some of the most innovative, potent, and community-empowering queer-owned brands. Cannabis and the queer community's shared spirit of resistance, freedom, and self-expression have fostered a world of powerful products to benefit mental health challenges, minority stress, and a true sense of community. 
The Parent Company is proud to present some of our favorite queer-owned brands:
WYLD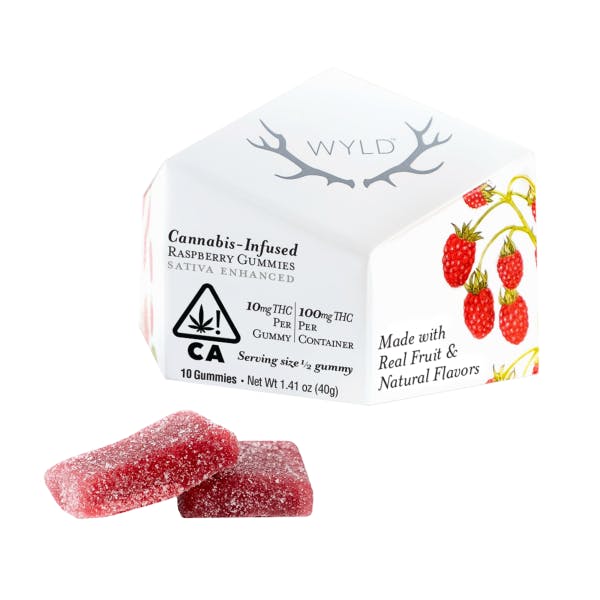 Wyld, founded in 2016, has rapidly become America's best-selling cannabis gummy brand, renowned for its commitment to quality, natural flavors, and real fruit ingredients. What started as three college friends in Central Oregon has grown into an international industry leader. With unwavering integrity, Wyld maintains stringent standards for product quality and business practices, remaining true to its origins. While Wyld's success lies in its flavorful products, high-quality ingredients, consistent dosing, and team of food scientists and experts, it remains actively engaged in social justice initiatives, partnering with organizations dedicated to racial justice, community health, rectifying the impacts of the War on Drugs, and environmental stewardship. Through these collaborations, Wyld is leveraging its success to drive positive outcomes for both people and the planet.
CANN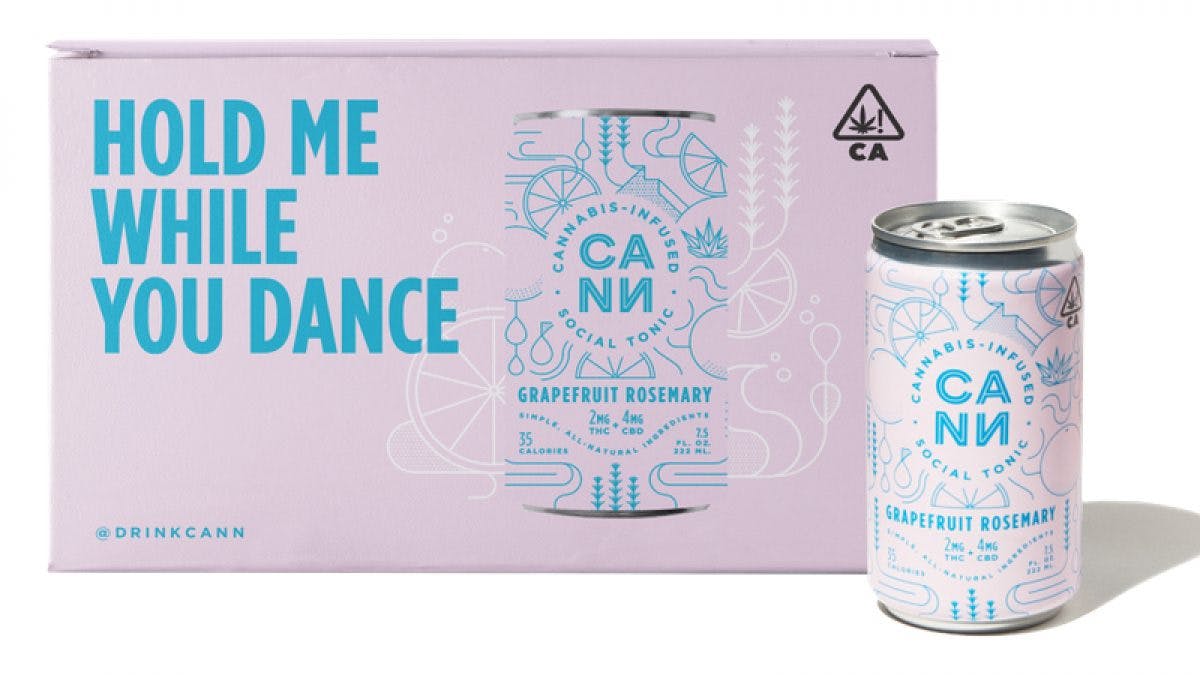 Since Cann's co-founders Luke Anderson and Jake Bullock suggested we "give up the booze, not the buzz", their low-dose, THC & CBD-infused social tonics have garnered a buzz of their own.Their delicious, refreshing, and bubbly fruit flavors are never from concentrate, naturally sweetened, and made with international ingredients. Beyond these quaffable cans of cannabis lies a deeper purpose; donating money to BIPOC cannabis organizations, fighting for those most harmed by the War on Drugs, and making diversity and inclusivity a major tenant of their employment practices. Building a space of belonging is deeply baked into Cann's ethos so, even though it was created as an alternative to alcohol, it can be enjoyed by anyone–cali sober, or not. And, unlike a lot of other cannabis edibles, at 2mg to 5mg a can, you can actually enjoy more than one.
DISCO JAYS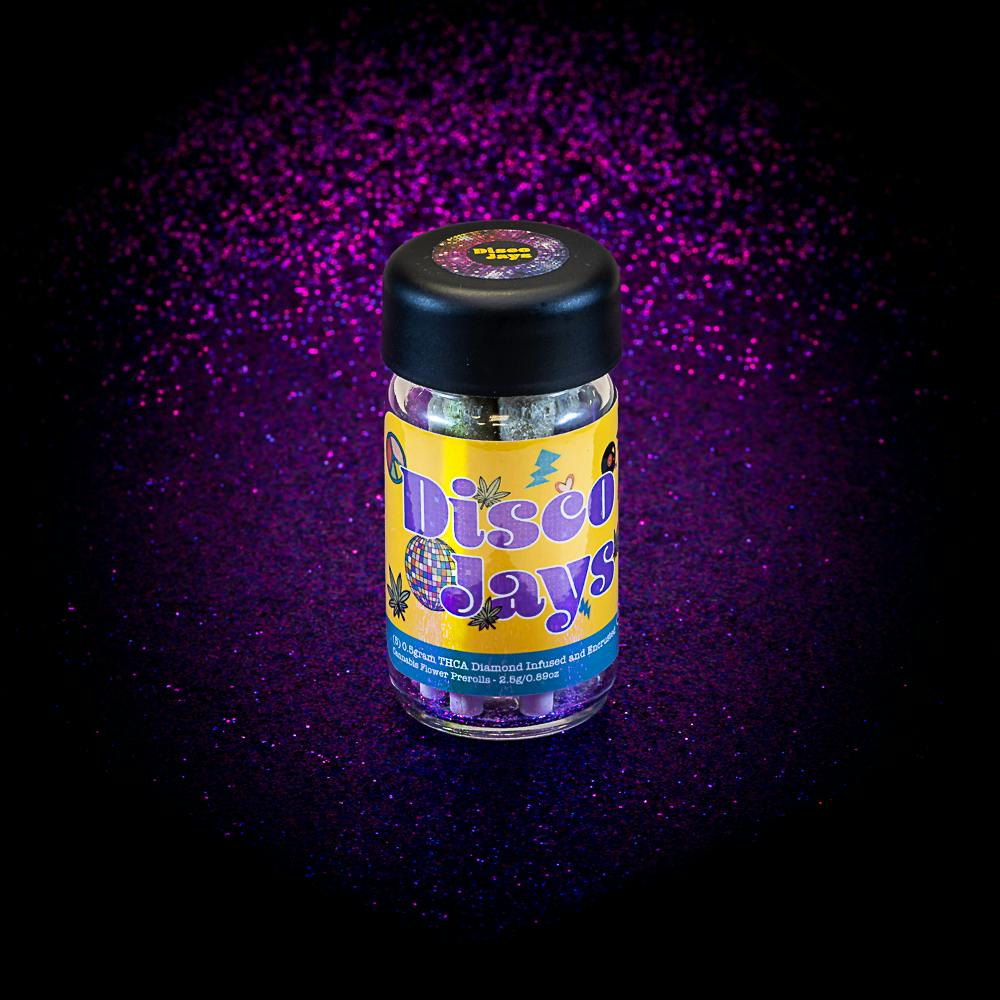 Inspired by the queer spaces of the disco era, MAKR House's Disco Jays symbolize a burgeoning time of safe spaces and freedom of identity. These pre-rolls are diamond-infused, THCA diamond encrusted, indoor grown cannabis for solo smoke sessions (1mg pre-roll) or sharable party joints (.5g pre-roll packs). "Disco Jays is a true celebration of Black and LGBTQ+ culture, mirroring our mission to bring people together through culturally relevant, authentic products," said Amber Senter, Founder/CEO of MAKR House. 
Join Calma for WeHo Pride along Santa Monica Blvd, in Los Angeles, June 3 to June 4. We'll be celebrating with Pride merch, games, tons of giveaways from Cann, WYLD, Heavy Hitters, Disco Jays, and more.
June 2nd we'll be popping up at Friday Night @ OUTLOUD with goodies and good vibes. We'll be the booth dancing hardest to Tolliver.
Meet us June 6, 5pm-7pm at the Calma Mixer for Emerald Village West Hollywood Presents: Come Out for Cannabis to hear some amazing aforementioned queer-owned cannabis entrepreneurs speak (not to mention giveaways, games, food & drinks, and more.)
June 1-5 we're offering major deals in-store on all your favorite brands. Get up to 30% off the good stuff plus $30 off delivery + online orders of $100 or more.