Doing as the Locals Do: How to Buy Weed In West Hollywood, CA
Before COVID-19 hit, California was already the world's largest legal weed market. And now that travel restrictions within the United States are cautiously lifting, it's time for California to reclaim its place as the cannabis tourism capital of the world. If you're visiting the Hollywood area, we invite you to do as the locals do: Here's how to buy weed in West Hollywood, CA like a pro!
Visit a Weed Shop Near West Hollywood, CA: The Basics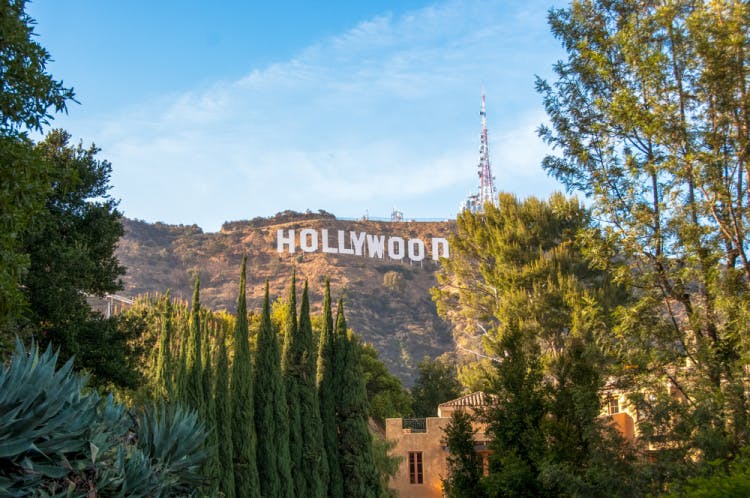 If you're visiting from out-of-state or abroad, it may come as a pleasant surprise to find that buying marijuana is not hugely different from buying a bottle of wine. Cannabis is sold in state-licensed dispensaries, which adhere to strict laws and regulations designed to make sure that cannabis doesn't fall into the hands of youngsters, among other precautions. But that's not to say the process is challenging or stressful; assuming you have proper government-issued identification demonstrating that you're 21 years or older, and a form of payment—more on that in a moment—you've got everything you need.
While each dispensary offers a different shopping experience and vibe, it's important to know that you don't need to know precisely what you're looking for when you walk through the door. There are many dispensaries near West Hollywood, but Calma takes pride in welcoming newcomers as well as seasoned pros. Our dispensary clerks—commonly known as "budtenders"—are practiced at helping guide our customers towards the cannabis products that best serve their needs and goals.
When it comes time to pay, you may find your options limited. Because of federal banking regulations, many dispensaries operate on a cash-only basis (though many feature on-site ATMs). That said, a growing number of dispensaries are offering debit transactions, or through a free app called CanPay. Check the dispensary's website if you're in doubt.
How much weed can you buy at a time? For recreational consumers such as tourists, California law allows the purchase of up to 1 ounce of flower or 8 grams of edibles, concentrates, tinctures, or other concentrated products.
That said, we offer a word of caution. If you're new to the world of legal cannabis, take it easy. Concentrates—like live resins, waxes, resins, and other extracts—are extremely potent; what's more, some of them are best enjoyed using specialized dabbing rigs or similar accessories. We suggest you start slow with a small amount of flower or pre-rolls and work your way up from there as desired.
What to Know Before Visiting a Weed Dispensary in West Hollywood, CA
Here's another thing: Just as with alcohol, you can't just consume cannabis anywhere. Although our West Hollywood dispensary happens to be located near a very special café where cannabis consumption is legal, according to California law you're not permitted to smoke or otherwise consume cannabis in public. Along the same lines, the state incurs steep penalties for driving under the influence; even the aroma of cannabis is enough to get you potentially hauled in for suspicion of driving while intoxicated.
Can you get cannabis delivered to the place you're staying? Yes! A number of dispensaries near West Hollywood, CA—including ours—offer delivery service. However, to conform with state regulations, you'll need to meet the driver curbside with your I.D.and payment.
And when it's time to pack your bags and head home, be sure you don't take your weed with you, at least if you're traveling by air. Even if you're flying to a cannabis-legal state, those federal TSA agents can report those carrying cannabis to airport police. And why risk taking the shine off such a great trip?
Do you have any other questions about how to buy weed in West Hollywood, CA? Don't hesitate to drop us a line; we're always here to help!